2016 Mike Wevrick Memorial Wine & Cheese
WILDERNESS CANOE ASSOCIATION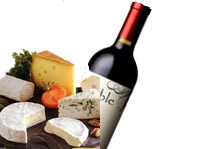 Annual Mike Wevrick Memorial Wine and Cheese Party
When: 7 PM, Saturday Evening, November 19, 2016
Where: Toronto Sailing & Canoe Club
1391 Lakeshore Blvd. West, Toronto
Admission: $20 (includes 1 glass of wine/beer and sampling of cheeses and crackers)

Presenting:
Janet Sumner on Paddling with VIPs: Tales from paddling northern rivers with movers and shapers
Janet brings to life the environmental challenges facing our planet with examples and experiences from her travels across Canada. Whether it is facing down a polar bear or being shot at in a herd of caribou, Janet has tales to tell.
Janet has more than 25 years' experience as an environmentalist. She has been the Executive Director of CPAWS (Canadian Parks and Wilderness Society) Wildlands League since 2003 and leads a dynamic team dedicated to wilderness protection and ecosystem certainty for our wild spaces.
Janet's work experience has touched on many environmental issues, from pesticide use and climate change to waste reduction and pollution in the Great Lakes. Her passion is the carbon cycle and the intersection with traditional wilderness conservation. She believes the solutions to climate change include protecting the world's most vast terrestrial carbon stores residing in the Boreal ecosystem. You can see Janet's work profiled in the Alternatives Journal (http://www.alternativesjournal.ca/policy-and-politics/boreal-forest-update) and Canadian Geographic (http://www.canadiangeographic.ca/article/war-woods-boreal-forest-agreement).
Reserve your tickets soon as there are a limited number of spaces. Cost is $20 per person, which includes one glass of wine as well as crackers and cheese.