2017 Mike Wevrick Lecture and Wine & Cheese Social
WILDERNESS CANOE ASSOCIATION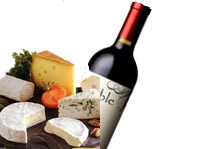 Annual Mike Wevrick Lecture and Wine and Cheese Social
When: 7 PM, Saturday Evening, November 18, 2017
Where: Toronto Sailing & Canoe Club
1391 Lakeshore Blvd. West, Toronto
Admission: $20 (includes 1 glass of wine/beer and sampling of cheeses and crackers)
SOLD OUT :( We regret the inconvenience!
Presenting:
Dave Freeman - National Geographic Adventurer of the Year



Please join us on Saturday, November 18 at 7 pm at the Toronto Sailing and Canoe Club (1391 Lake Shore Blvd West, Toronto) for our annual Mike Wevrick Lecture and Wine & Cheese social. This year we are thrilled to have Dave Freeman as our featured speaker. Dave will share with us his stories of spending a year in the Boundary Waters' watershed.
Dave Freeman (along with his wife Amy) is a wilderness explorer, educator, speaker and 2014 National Geographic Adventurer of the Year. Dave and Amy Freeman have traveled over 30,000 miles by kayak, canoe and dogsled through some of the world's wildest places, from the Amazon to the Arctic. National Geographic named the Dave and Amy "Adventurers of the Year" in 2014 and their images, videos, and articles been published by a wide range of media sources including National Geographic, Outside, Backpacker and Canoe & Kayak.