2018 Mike Wevrick Lecture and Wine & Cheese Social
Printer-friendly version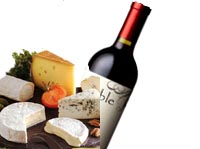 2018 Mike Wevrick Lecture and Wine and Cheese Social
When: 7 PM, Saturday Evening, November 17, 2018
Where: Toronto Sailing & Canoe Club
1391 Lakeshore Blvd. West, Toronto
Admission: $20 (includes 1 glass of wine/beer and sampling of cheeses and crackers)
David Lee will be our speaker.
Most of us have passions in life, while some are still looking. David Lee, however, found his with canoeing. Inspired by canoeing icons past and present, and intrigued by the endless lattice work of waterways in this country, he let his passion engulf him. With this, he takes every opportunity to head out with his canoe and paddle to experience, explore, and seek new adventures. Known as 'The Passionate Paddler' online and within the canoeing community, he has paddled many routes across North America and continues in his relentless pursuit to experience new waterways, explore lost ones, and even create his own. Passion can be all consuming, and in this respect, David can be considered a lost soul to canoeing.

We have all portaged in Canada's iconic canoeing destination, Algonquin Park. From there, we've ventured beyond to explore routes outside of parks where portages are less well maintained. To continue down this trajectory, one would then seek obscure routes. But does it end there? How about creating your own portages, especially gleaned from a map over a hundred years old? With evidence of these portages having long since disappeared due to logging, how did he accomplish this? Find out as David and fellow team members work on a personal project to recreate a long lost route for all to enjoy in north central Ontario. Join him to find out more at this year's WCA Mike Wevrick lecture and wine and cheese evening.