2019 Mike Wevrick Lecture and Wine & Cheese Social
Printer-friendly version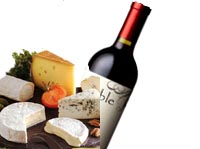 2019 Mike Wevrick Lecture and Wine and Cheese Social
When: 7 PM, Saturday Evening, November 16, 2019
Where: Toronto Sailing & Canoe Club
1391 Lakeshore Blvd. West, Toronto
Admission: $25 (includes 1 glass of wine/beer and sampling of cheeses and crackers)
Click here to purchase your ticket!
Our speakers will be Alex Traynor and Noah Booth of Northern Scavenger.
In December of 2015, Alex Traynor and Noah Booth created Northern Scavenger with the goal of sharing videos and photos of their trips in hopes of inspiring others to get into the backcountry. Each year they try to push their personal limits in both the trips they take and the quality of films that result from the trips. Some of the bigger trips they have embarked on include a 14-day canoe trip through Wabakimi Provincial Park on a route that is not commonly travelled, as well as completing Algonquin Park's Meanest Link in a mere 10 days while filming the entire journey. For 2019 they have stepped up to complete the most challenging and exciting journey yet. Pairing up with Dave Greene and Chris Giard they will set off on a 35-day canoe expedition across Labrador connecting Menihek on the west side of Labrador, with the northernmost permanent settlement of Nain on the east coast through a variety of river and lake systems. The trip will cross through three different eco-systems including sub-Arctic tundra, will cross two heights of land, and will make this group the first modern day explorers to make this connection.