2021 Mike Wevrick Lecture and Wine & Cheese Social
Printer-friendly version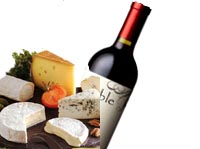 2021 Mike Wevrick Lecture and Wine and Cheese Social
When: 7 PM, Saturday Evening, November 16, 2019
Where: Toronto Sailing & Canoe Club
1391 Lakeshore Blvd. West, Toronto
Admission: $25 online before the event (includes 1 glass of wine/beer and sampling of cheeses and crackers). $35 at the door if we have not reached the halls maximum seating capacity.
The Mike Wevrick Lecture and Wine & Cheese Social is held every November in memory of our friend Mike Wevrick. Please take a few minutes to listen to Sara Seager talk about
life and times with her husband.
On successful completion of your online registration you will receive a confirmation email. You can consider this your ticket for the event. The WCA will have a list of names at the door for check in .
All available tickets have been sold.
Our speakers will be Alex Traynor and Noah Booth of Northern Scavenger.
In December of 2015, Alex Traynor and Noah Booth created Northern Scavenger with the goal of sharing videos of their trips in hopes of inspiring others to get into the backcountry. Each year they try to push their personal limits in both the trips they take and the quality of films that result from the trips. Some of their most notable video series include Wild Wabakimi, The Meanest Link, Canoeing Across Temagami, Nova Scotia Backcountry, and The Steel River - Lost Canoe Route to name a few. In July of 2019, Noah and Alex set off on their largest trip yet, a 35-day canoe expedition across Labrador along with Chris Giard and Dave Greene. The expedition, Boreal to Barrenlands - Traversing Labrador, was supported by the Royal Canadian Geographical Society, MEC and Newfoundland and Labrador Tourism. The team traveled through 3 different eco-systems including sub-arctic tundra, crossed 3 regional Heights-of-Land and made them the first modern-day explorers to connect Menihek to Nain. The documentary and film series from this expedition will be released in 2020.